SyncScribe: Download
Thank you for considering SyncScribe.
The quintessential Windows tool for creating time coded video transcript documents.

UPDATE Version 4.00 newly released on 2019-01-24
New options and features added.
-NEWEST RELEASE-
Version 4.00
Release 2019-01-24

v4.00 Windows 2 MB
30 Day Trial

v4.00 Windows 2 MB
Freeware (Lite version)
---
Try zipped if you have difficulty downloading the EXE Installer
30 day fully functional trial.
Runs on Windows OS (XP, Vista, Windows 7, Windows 8, and Windows 10).
SyncScribe contains no spyware, ads, or user tracking.
After the trial period, you may continue using SyncScribe by purchasing a license.
The installers are digitally signed by a Comodo issued MujoLabs Inc. digital signature.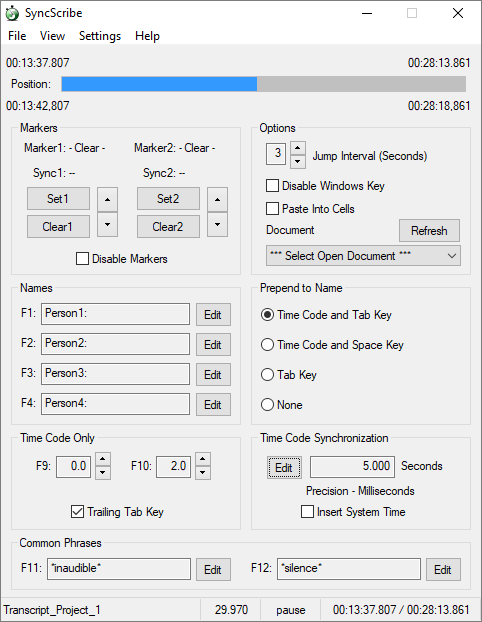 ---
-Previous Release-
Date 2016-08-24
SyncScribe Version 3.68
---
-Previous Release-
Date 2016-03-01
SyncScribe Version 3.67